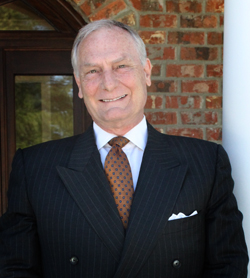 Walton J. Barnes, II,
has earned a reputation as a respected, resourceful, effective attorney in the state of Louisiana. His staff is committed to giving each client the most competent and confidential representation possible, while treating each with respect and dignity. The majority of his clients come from referrals by previous and current clients.
Mr. Barnes has experience in several areas of law, including but not limited to: Civil Litigation and Appeals, Corporate Law, Business Formation and Dissolution, Commercial Litigation, Mergers, Acquisitions, Partnerships, Limited Liability Corporations, Limited Liability Partnerships, Employer/Employee Contracts & Disputes, Criminal Law (Misdemeanors and Felonies), Municipal and Governmental law issues (Bid Laws, Expropriations, Zonings, Litigation, etc.), Family Law (Pre-marital agreements and marriage contracts, Divorce, Community Property, Child Support and Custody Issues), Personal Injuries and Wrongful Death.
The firm
has relationships with many other professionals related to legal services, such as mediators, counselors and expert witnesses.
Each client is important and their legal needs are fulfilled with thorough preparation, attention to detail, timely response to their questions, and completing each step toward resolution. Mr. Barnes works together with his clients to find the best possible solution to their individual and unique needs.
Mr. Barnes has found the best way to serve his clients is to educate them as to specific laws that apply to their situation as quickly as possible. He explains the legal process and possible options. With this information, clients are well-informed and prepared for the next step. If a dispute can be resolved out of court, Mr. Barnes will represent the client's best interest with agreement between the parties involved. If legal action is pursued, clients are educated and informed each step of the way. If Mr. Barnes believes another attorney in a specific area of law would represent the client's best interest rather than taking the case himself, he will gladly refer them to a colleague.
Mr. Barnes represents individuals, families, small and large businesses.
Contact
Walton J. Barnes, II for legal advice on issues concerning you.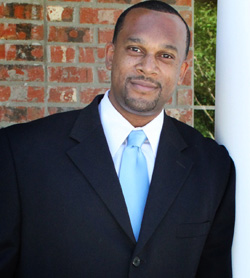 Rahim Smith
, raised in the San Francisco Bay area, attended Morehouse College receiving his B.A. in Psychology and minor in English.
In 1996, he worked as an intern for Turner Sports, working his way up to producer, participating in projects such as: Summer Goodwill Games in 1998 (New York City), the Winter Olympics 1998 (Nagano, Japan), Inside the NBA 1998 through 2007 as a "tease" and "feature" producer.
Rahim is a three-time Emmy award winner for his role as Associate Producer for Inside the NBA playoffs coverage.
He served as a music consultant to Executive Vice President, Shakir Stewart, at Def Jam Recordings.
He is a certified and licensed Mediator, and has a personal interest in alternative dispute resolutions. In 2010, he obtained his Juris Doctorate from Southern University Law Center in Baton Rouge, Louisiana. And was sworn into the Louisiana Bar in October, 2010.
Rahim serves as member of Baton Rouge Bar association, member of Louis A. Martinet legal society, and as a member of American Bar Association.