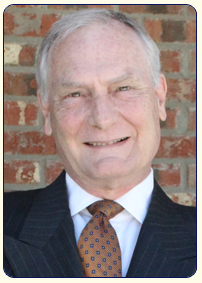 Walton J. Barnes, II
has committed his life to the practice of law in Louisiana. His experience in Louisiana's legal system gives him the knowledge clients can trust and rely upon. For over three decades, Mr. Barnes has represented those who are in need of guidance and assistance as they navigate the complex legal system. Mr. Barnes is an excellent listener, counseling and educating clients on their options based on their unique situation. With knowledge of all the options available to them, clients are able to make choices for their best interest.
After graduating from Central High School in Baton Rouge, he attended Louisiana State University where he received his Bachelor of Arts degree in English. He continued his pursuit of a law degree and received his Juris Doctorate from the LSU Law School.
Mr. Barnes is admitted to practice in all courts in Louisiana and is admitted to practice in the United States Supreme Court. He maintains an active practice in
criminal
,
civil
, and
family law
. Mr. Barnes litigation experience includes
personal injuries
,
accidents
,
civil
and
criminal defense
,
business and property transactions and contracts
.
In the area of
Family Law
, clients have relied upon his representation for difficult family situations related to
divorce
,
community property
and
child custody
. Mr. Barnes also provides assistance with other issues such as
personal injury
,
wrongful death
,
will preparation
,
probates
,
successions
,
partnership agreements
,
establishment of small businesses
, and related contracts,
plaintiff
, and
civil lawsuit representation
. His clients receive this wealth of knowledge and compassion during their most difficult times throughout the legal process. He has a no-nonsense "cut to the chase" approach to representing his client's best interest.
After making court appearances in over half of the parishes in Louisiana in jury and non jury trials, representing both private citizens and
corporate business interests
, Mr. Barnes knows how to present a well-prepared, complete argument on his client's behalf with professionalism, commitment to excellence in the process and responsiveness to his clients needs.
In 1978, Mr. Barnes was appointed as City Attorney for the City of Zachary and continued in that position until 2003, encompassing 25 years of direct involvement with a growing municipality and new public school system. He gained valuable knowledge and experience in
municipal and public law
, including public bid law issues, mineral rights, property acquisitions for public purposes, expropriations, annexation and pre-clearance issues pertaining to municipalities and school districts.
Mr. Barnes has been a faculty member and speaker for numerous educational organizations including the Louisiana State Bar Association, Family Law section; National Business Institute; Baton Rouge Bar Association; Southern University Law School and the Loyola School of Law. He has taught paralegal courses and has been a guest speaker for groups. He served on the Board of Directors of the Louisiana Trial Lawyers Association (now the Louisiana Association for Justice) from 1975-1976. Since 1983, he has served on the Family Law Council of the Louisiana State Bar Association, having held offices on the council including Chairman. Mr. Barnes has been listed in America's Registry of Outstanding Professionals and Who's Who.
Areas of Practice
Business Law
Civil Law
Criminal Law
Family Law
Municipal Law